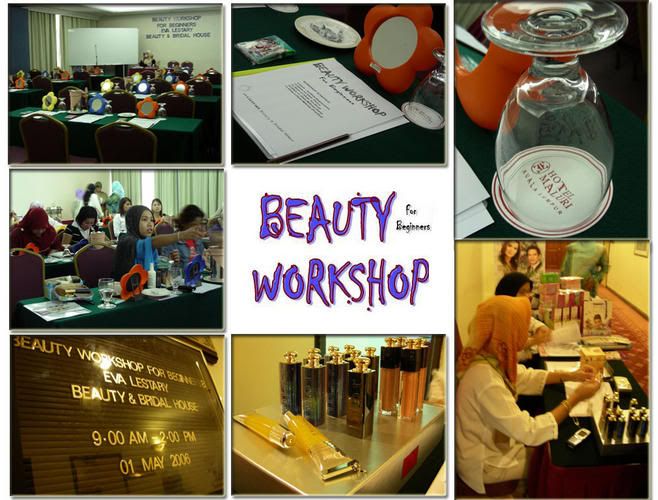 Pictures courtesy from Beerin
THANKS

to all who has attended the Beauty Workshop @ Hotel Maluri on 1st May 2006. Your certificate will be posted soon!
Special Thanks

to Bee for being my 'model' for that day, Lila and Nadia for helping me setting the place before the workshop and also to the Aura Seri's team! Hope we could work together some other time!